Stephen was asked by his school teacher 'what do you want your life's legacy to be?"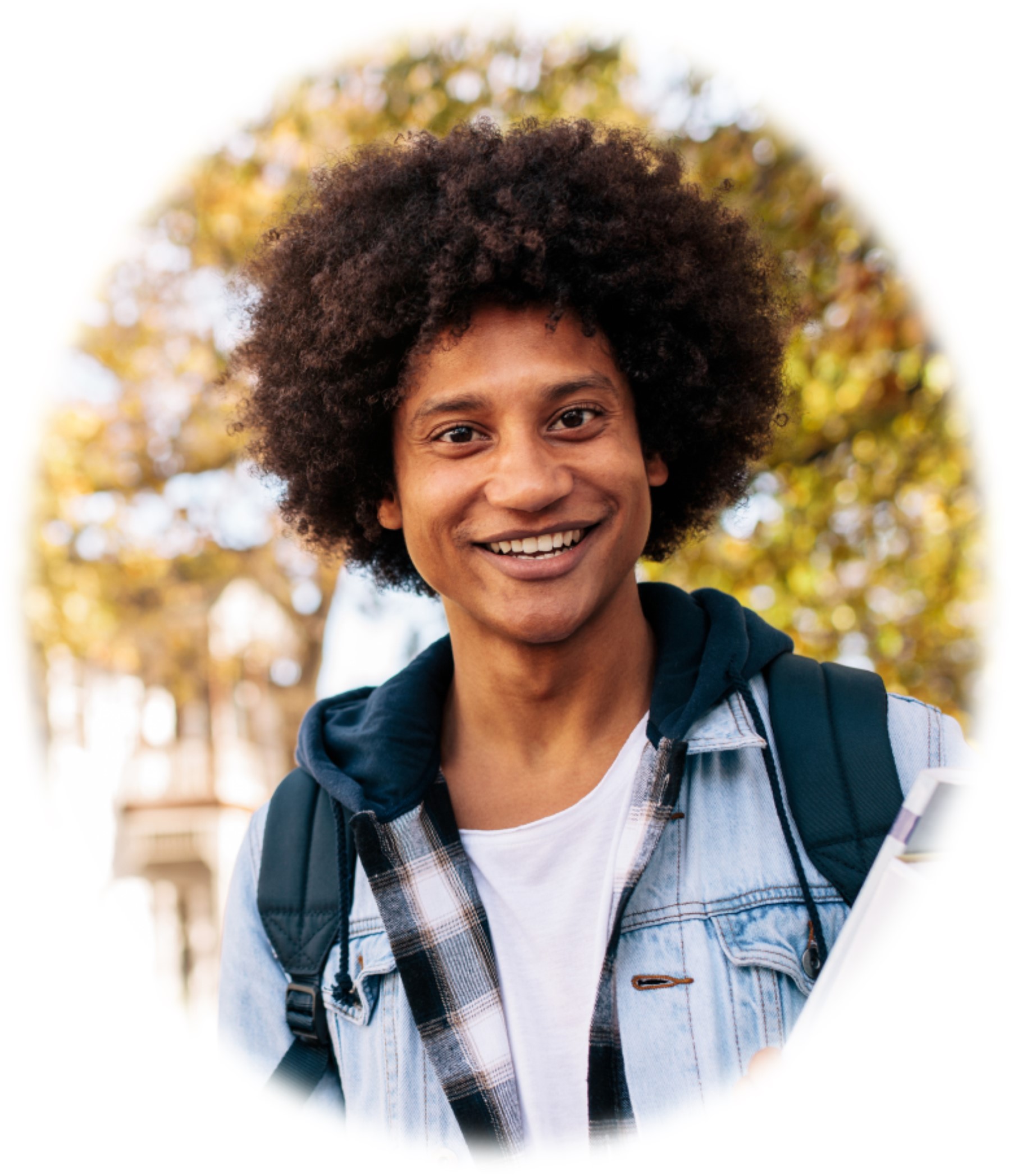 He replied with the statement that he wanted people to know that he'd been through a really tough life that most people couldn't go through, but that he'd overcome it. Stephen entered the foster care system at age 10 being removed from the only family he'd ever known. With his safety and that of his five siblings in jeopardy, the children were separated in different foster homes. After failing to thrive at one home, he bounced to another and failed again. His emotional and behavioral health indicated that he needed to learn to heal from his trauma. He was a young teen who was angry, confused, and sad. But Stephen's last foster family didn't give up on him. What Stephen needed was transition. He needed to be in a place that could help him learn about his behaviors before he was ready to accept that these foster parents were going to give him a new home and a new family of his own. So, Stephen came to VHBG and lived in a group home. During Stephen's transitional time, he wasn't perfect. By his own account, he was a challenge. "I wasn't my best, I was on a rampage", he said. But over a two-year period, he began to mature and accept the counseling and therapy he needed. And during that time, his foster family hung in there with him. They invited him to family dinners – which he refused. They included him in holidays – which he ignored. They stayed in contact and were there for him when he was ready. Stephen says he had an awakening. He began to dream and to have hope. He transitioned back to his foster family with a new perspective. He improved his grades, got a job, learned how to drive, is finishing his senior year in high school, and has applied to college. He's set a goal to have a career in engineering at NASA. Triggered by the teacher who asked about his legacy, Stephen insisted on coming back to VHBG as a motivational speaker at the ripe old age of 17. Accompanied by his foster father, he sat around a table with the boys from his group home and said "look at me. If I can make it so can you and here's how." He had a playbook of sorts for them to follow that included this advice:
"Take advantage of the opportunity you have at VHBG. It's not just a place to live, it's a place to grow and figure yourself out. You're different. You've had a lot happen to you so you're tough. Use that strength to overcome your challenges. These people here care about you. Listen to them. I'm so sorry for how I acted here, but they understand. I had nothing. Now I have a permanent home and a family that really cares about me. I'm going to celebrate all of the holidays like a family. I have an opportunity to be something great. You do too."
This holiday season, please choose to make a gift to VHBG to support our youth and the place they call home. CLICK HERE TO GIVE.

This story is real but names and images have been changed to protect the youth's privacy.
With a name like "Joy" you automatically expect a person with a face glowing with happiness. Instead, Joy's face projected the misery and despair she...
Bobby was reunited with his biological mother and half-siblings he'd never met. He is thrilled! Virginia Home for Boys and Girls addresses the problem of belonging....
Imagine how good it feels to overcome a challenge. Now imagine you're 12-years-old. "In the beginning, when I first came to John G. Wood School,...