With a name like "Joy" you automatically expect a person with a face glowing with happiness.
Instead, Joy's face projected the misery and despair she felt. Thin from neglect and starved of education, at the age of 13 she lived with a mother who didn't care for her. She went unnoticed until her school reported her truancy and poor grades to authorities who investigated and found Joy living in unsafe conditions. Her toxic home environment included emotionally draining verbal abuse from her mother. Joy's trauma manifested in behaviors that made finding a traditional foster home for her impossible. Joy needed a safe place to live and learn the resilience skills that would help her be successful in the future.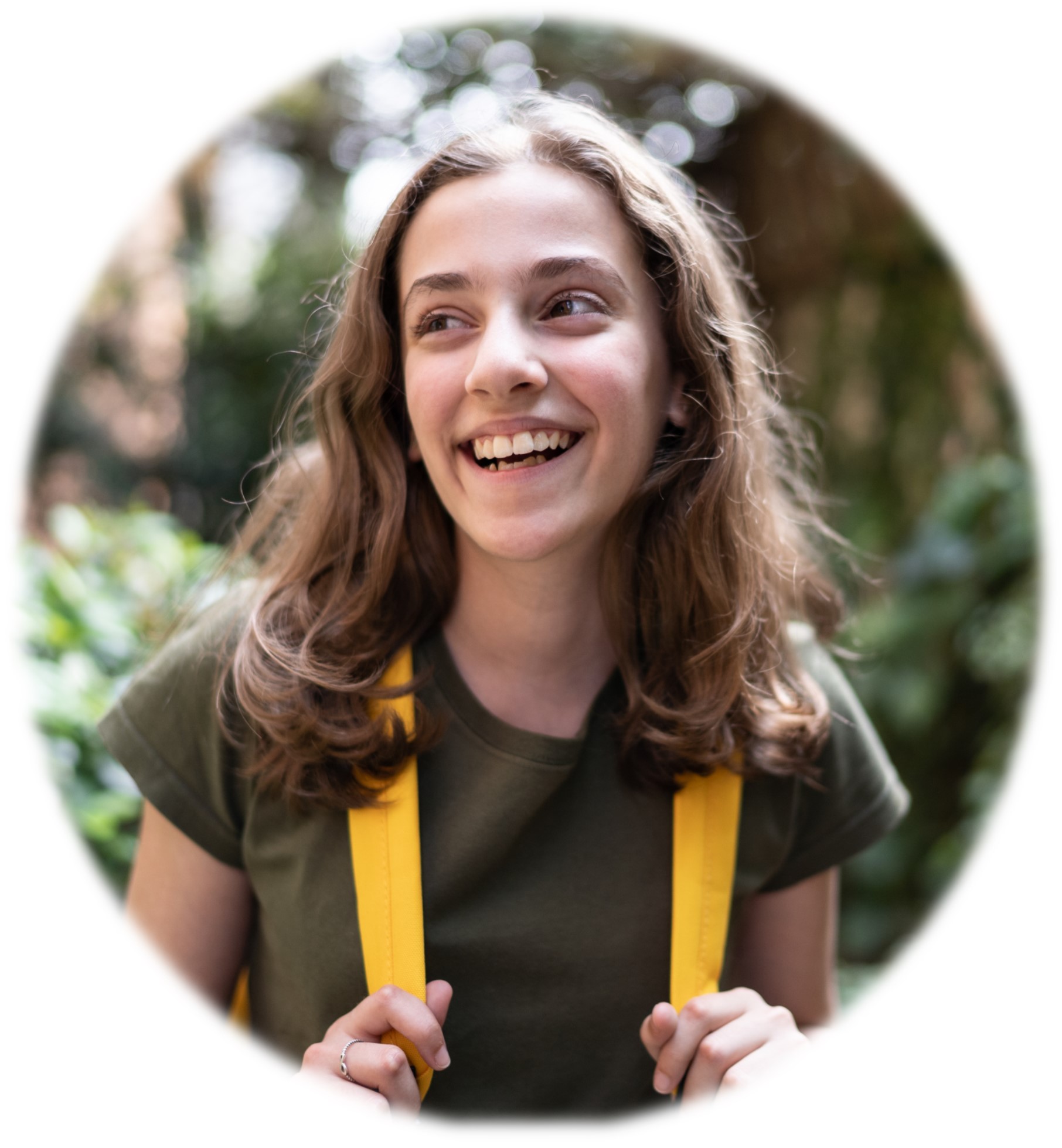 VHBG was the best place for her to live while she learned to heal from her trauma and make a plan to transition to a more permanent home. Because Joy had never lived in a safe, loving home she suffered from depression and a mood disorder. She couldn't remember having a good night's sleep due to nightmares and she'd never really had a nutritious meal. Staff immediately remedied that and offered her ways to appropriately express her frustration and calm her nerves. She used art as a channel for her feelings and painted pictures – often humorous. Journaling helped her express her feelings and she decorated her bedroom with bedding that was cozy and comfortable. She entered our John G. Wood School and improved her grades and took our Culinary Arts class where she learned cooking skills. Laughing and having fun experiences at VHBG gave Joy confidence.An aunt that Joy barely knew was located and was willing to adopt her but Joy was apprehensive and pushed her away. However, her aunt persisted and proved to Joy that she wasn't going to give up on her which made Joy happy as she planned for her discharge from VHBG. At Joy's farewell party, staff and housemates marveled at her transformation from a sad child into a really funny person. "She kept us in stitches," said one of the Youth Counselors. We think getting her first really good night's sleep was the beginning of helping bring out her amazing sense of humor. We're just so glad to see her happy now and truly full of Joy.
Please choose to make a gift to VHBG to support our youth and the place they call home. CLICK HERE TO GIVE.
This story is real but names and images have been changed to protect the youth's privacy.