Bobby was reunited with his biological mother and half-siblings he'd never met. He is thrilled!
Virginia Home for Boys and Girls addresses the problem of belonging. The youth we serve need to find a place where they belong and are seen so they can find hope and healing from their trauma. They often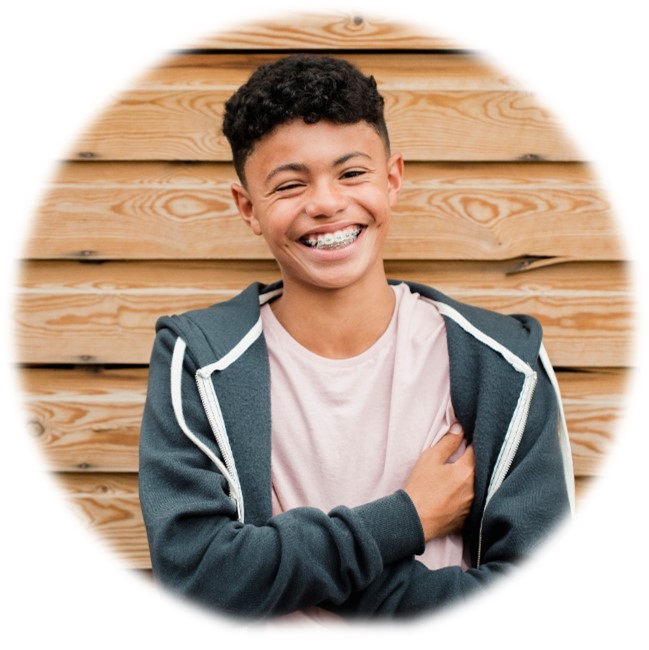 feel like they don't belong to a family or they don't belong at a school.
When he was only an infant, Bobby was abandoned by his teen, single mother who disappeared from the state. His grandfather raised him as best he could, but his own mental instability and deteriorating physical health often interrupted Bobby's healthy development. Neglected and alone, Bobby didn't know how to cope. By the time he was eleven-years-old his physical behavior became a threat to himself and others. He was sent to a treatment facility as a last resort. Once stable enough, Bobby was ready to transition back home, but returning to grandpa wasn't safe.
VHBG was just the right kind of transitional living Bobby needed. He spent more than two years living in our therapeutic neighborhood and attending our John G. Wood School. Here he learned anger management and developed resilience. Counseling and group home living helped Bobby experience healthy family life, accept adult direction, learn independent living skills, manage emotions and develop true connections for the first time in his life.
Despite great progress, his long history of difficult behaviors and mental health struggles made it extremely difficult for social workers to find Bobby a permanent home. A foster home was finally lined up only to cause Bobby extreme disappointment when the family changed their mind the night before he was scheduled to make the move.
Working through 'Family Find' we located Bobby's mother who has spent the last 14 years growing herself, though totally disconnected from Bobby. From across the country, using telehealth technology, she put in an incredible effort to connect with Bobby and prepare for their reunification. She learned about trauma and the impact it's had on Bobby; she learned parenting skills for teenagers with difficult behaviors; she accepted responsibility and, with the help of the VHBG team, made her case to the local judge to get her parental rights reinstated.
Finally, Bobby is home.
"This is the best thing that has ever happened to me and I want it to be the best thing that has ever happened to Bobby." -Bobby's mother
Please choose to make a gift to VHBG to support our youth and the place they call home. CLICK HERE TO GIVE.

This story is real but names and images have been changed to protect the youth's privacy.